The Company
In year 2010 a mathematician with a background in software development and an engineer with background in physics joined forces to form SysMo. The venture has been a success, and we keep on working with our happy long-term clients on complex engineering and software projects. In the meantime we have become experts in many new areas and have prepared to face even more challenging problems. We are strong proponents of open source development, have always tried to use and popularize it, and have contributed back to the community with a number of open source tools.

What our clients say
Klaus Szoucsek
BMW AG, Germany
Hydrogen Storage Development
SysMo have helped us analyze the complex behavior of our hydrogen storage system, allowing us to optimize it to meet the demands of our customers. I would like to highlight the quick and focused work of Mr. Pavlov and his team. Using the models developed by them, we are able to simulate the behavior of the hydrogen storage system under all operating conditions. I will be glad to work with SysMo again in the future.
Cedric Roman
NumenGo, France
In my work, I have to deal with complex computational models. The software developed by the SysMo team has allowed me to structure my work, and not have to do repetitive tasks by hand. Now I can develop quicker simulation models, and they come automatically with interfaces to certain major simulation platforms and languages: FMI, Modelica, AMESim, Simulink.
The Team
Atanas Pavlov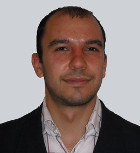 Education
Massachusetts Institute of Technology, B.S. in Physics (2004), M.S. in Mechanical Engineering (2006)
Previous work
2006-2010 BMW AG, Munich, Germany, Hydrogen Fuel Tank Development: System, thermal and CFD Simulations, participation in HySim project
2004-2006 MIT Bioinstrumentation Lab: Development of high-speed needle-free injection system
Publications/patents
DE102007057979 (A1), Tobias Brunner and Atanas Pavlov, 2009-06-04, Cryogenic hydrogen filling method for storage container i.e. cryogenic tank, of motor vehicle, involves re-cooling hydrogen using suitable cooling potential, supplying residual gas and supplying large portion of gas into tank
DE102007023821 (A1), Tobias Brunner and Atanas Pavlov, 2008-11-27, Method for filling cryogenic hydrogen tank on vehicle has residual gas tapped off to be conditioned at lower temperature before returning to cool the tank prior to filling with fresh gas
Milen Borisov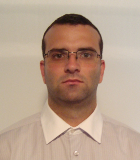 Education
Bulgarian Academy of Sciences, Dr. (PhD), Mathematical Modelling and Applications (2013)
Sofia University "St. Kliment Ohridski", B.S. in Informatics (2004), M.S. in Informatics (2008)
Previous work
2003-2010 Mapex JSC, Sofia, Bulgaria, GIS software development
Publications/patents
Borisov, M. K., N. S. Dimitrova, M. I. Krastanov. Global asymptotic stability of a functional differential model with time delay of an anaerobic biodegradation process. Sedica Journal of Computing, 2017
Borisov, M., Dimitrova, N., Simeonov, I.. Mathematical Modelling of Anaerobic Digestion with Hydrogen and Methane Production. Preprints of the 6th IFAC Conference on Foundations of Systems Biology in Engineering The International Federation of Automatic Control Magdeburg, Germany, October 9-12, 2016, 49, 26, IFAC-PapersOnLine, 2016, DOI:10.1016/j.ifacol.2016.12.131, 231-238
Borisov, M. Simulation of Gradostat Using System Simulation Software Tools. 2, 1, Biomath Communications, 2015, ISSN:ISSN 2367-5233
Borisov M., N. Dimitrova, V. Beschkov. Stability Analysis of a Biorector Model for Biodegradation of Xenobiotics. Computers and Mathematics with Applications, 64, 3, Elsevier, 2012, ISSN:0898-1221, DOI:0.1016/j.camwa.2012.0.067, 361-373. ISI IF:2.069